Our commitment to automation
For us, automation is much more than making an autonomous machine. It is about working in constant evolution with you to offer the best possible long-term productivity. That's why Entreprise Électrique M.J.L. is committed to guaranteeing your complete satisfaction in your future automation projects.
Why Entreprise Électrique M.J.L.?
Entreprise Électrique M.J.L. stands out from the competition by offering turnkey services, beginning with the design and plans of your installations, through to the electrical installation and start-up. In addition, we offer an unmatched after-sales service which is available 24/7.
Our team
Our expert team is made up of project managers, technicians, designers, and electricians who are all at your disposal in order to help you with small and large projects. Our technicians work in collaboration with our electricians so that the installations unfold perfectly throughout the projects. Our specialized team is capable of installing even your most sophisticated systems.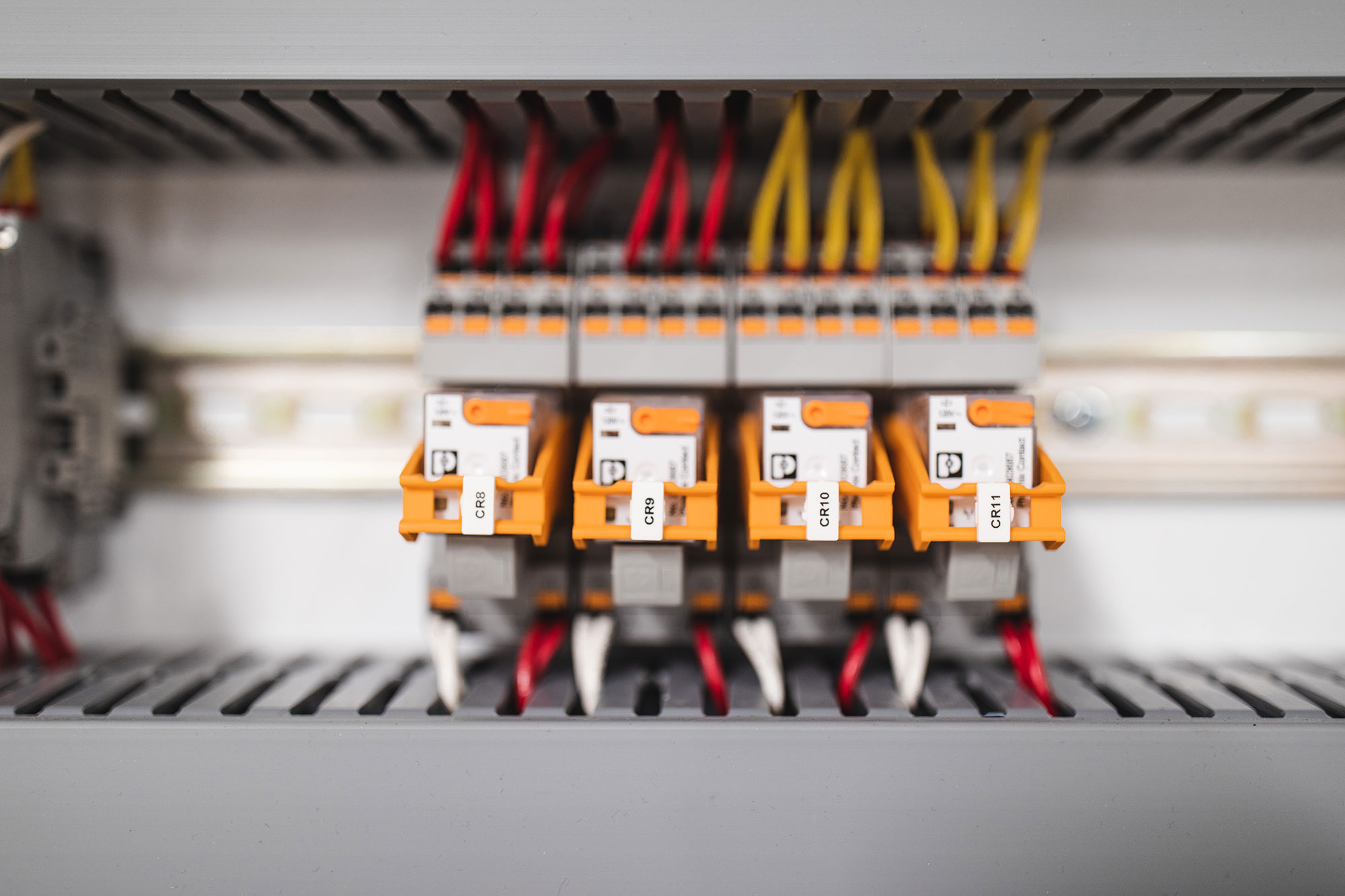 Our automation specializations
Our company specializes in the programming of Omron, Allen Bradley, and Scheider PLCs, but we don't limit ourselves to those. PLC programming is no secret to us. In fact, Entreprise Électrique M.J.L. has been a pillar of the Maskoutaine automation sector for more than 15 years. In addition, we are also a distributor of AC drives (Yaskawa, ABB, and Scheider) and soft starters (ABB). Through many of our automation projects, we use variators, and that's why our technicians can help you with all of your variator projects.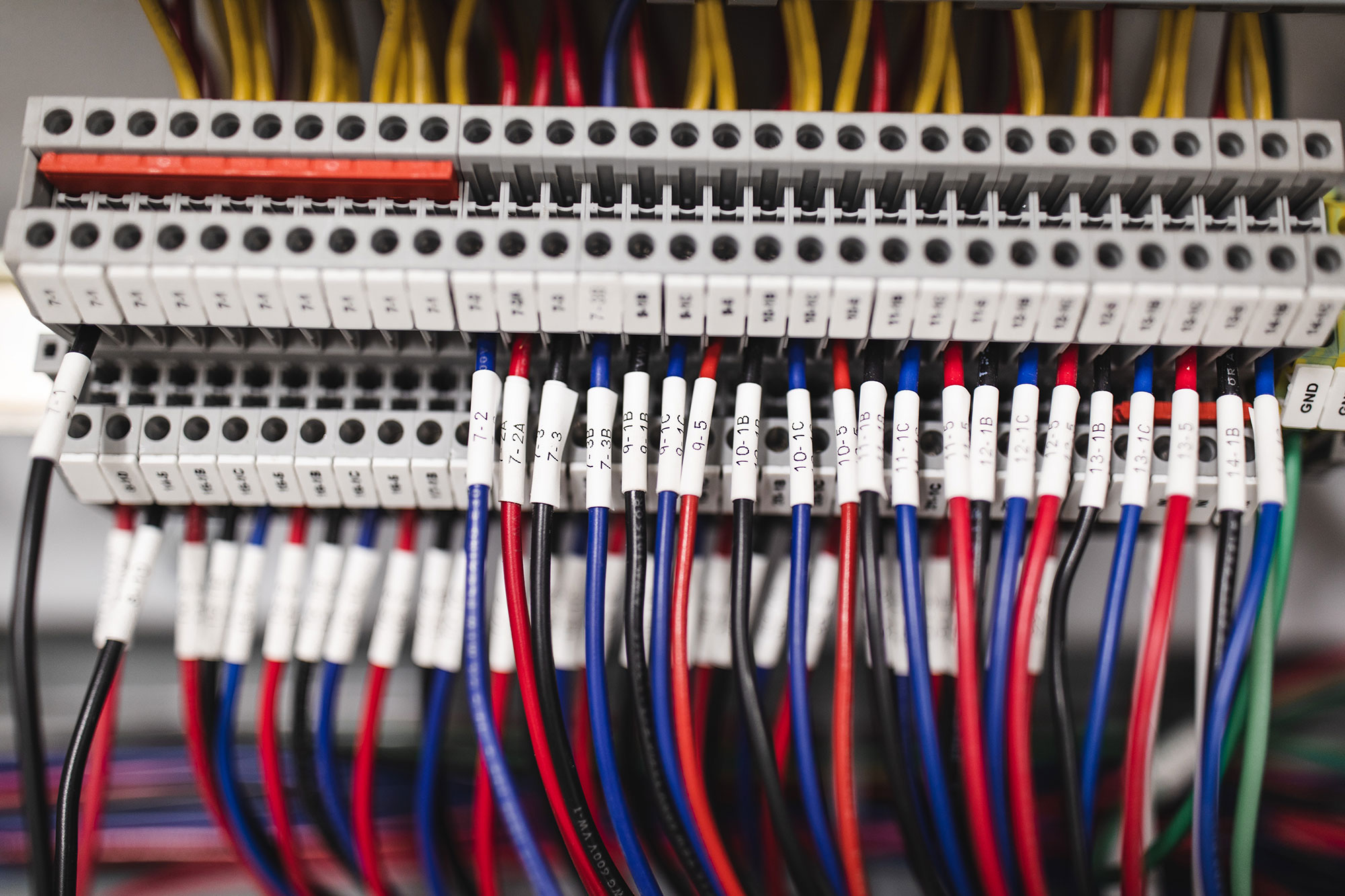 Automation services we offer
Design of new machines or processes
Refurbishment of outdated systems
Regulation of existing systems for optimal functioning
Sampling of measurement instruments already used in processes
Motor control: for example, variable-frequency drive and soft starter
Maintenance and problem detection in existing systems
The main advantage of automating your systems is increasing the productivity of your installations while greatly reducing non-productive time.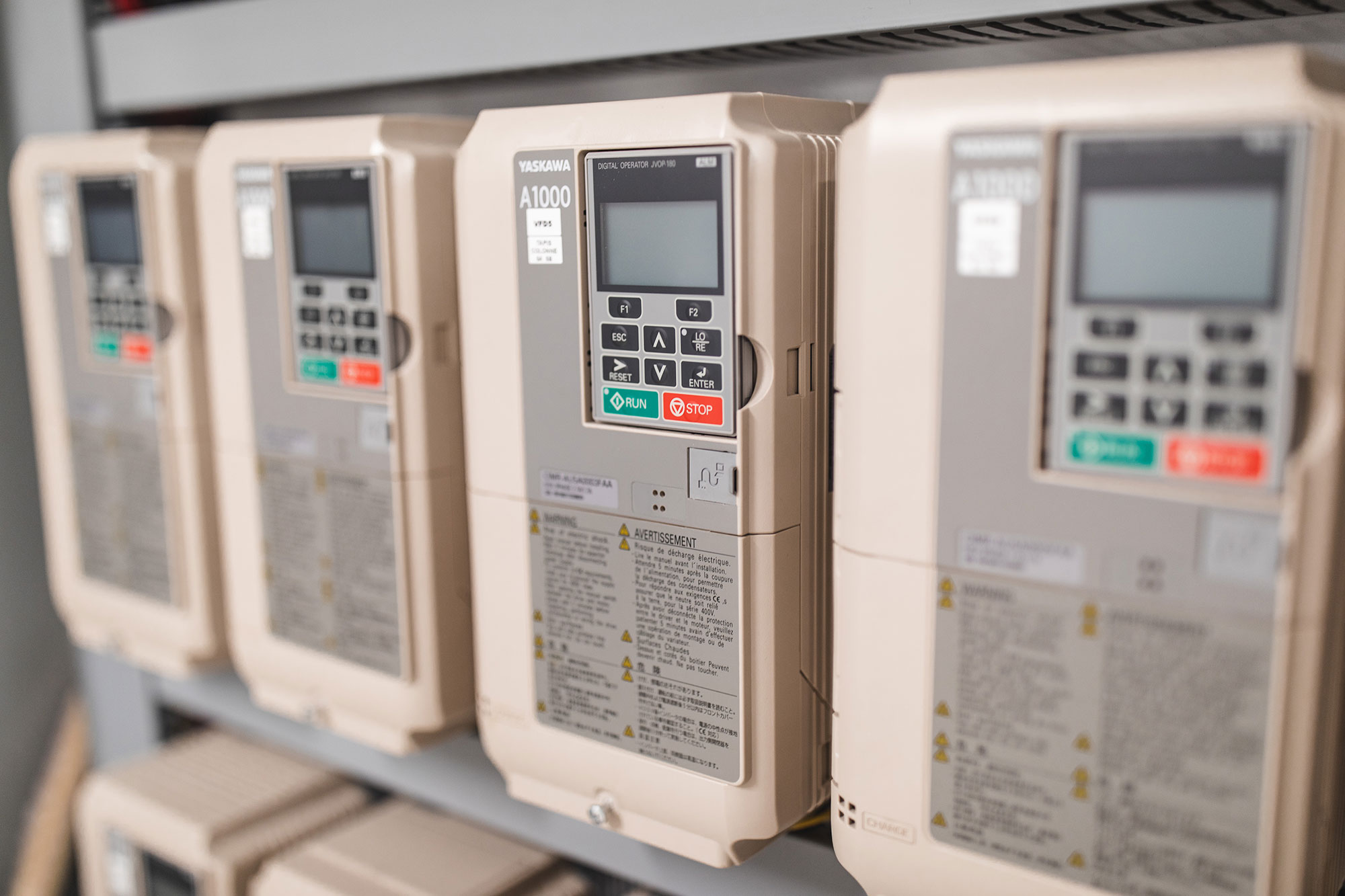 Our automation achievements
Jefagro factory: Jefagro is a division of Jefo, which is a very well-known multinational company in the food sector
Drinking water plant for several municipalities: Saint-Dominique, Frelighsburg, Abercorn
Drinking water booster station for the town of Carignan
Wastewater pumping station in several towns and municipalities: municipality of Ste-Madeleine, town of Candiac, town of Marieville
Food-type machines with the F.M. Lapointe partnership: retractable conveyor of all types, swing tray for pizza dough, freezing tunnel, bread oven, pie production line, pizza production line, oven for various products
Machine developed with the Atelier de Précision Rouville partnership: conveyor for distribution of boxes for Olymel, vacuum cooking tank, infeed belt for Avure machine for Naturel XTD
Maskimo mobile crushing plant
Plans for grain kneader
Biomass Solution Energia Tech boiler