Lighting and photosynthesis
Are you looking for artificial lighting for your greenhouses? Entreprise Électrique MJL has an array of solutions and products with CSA certification that can help you in the addition of growth lights.
Whether it be for a small or enormous area, computer-controlled or not, with limits at the level of electric charges, we have what you need! Management of the project, from its design to after-sales support at a competitive price, is what we propose.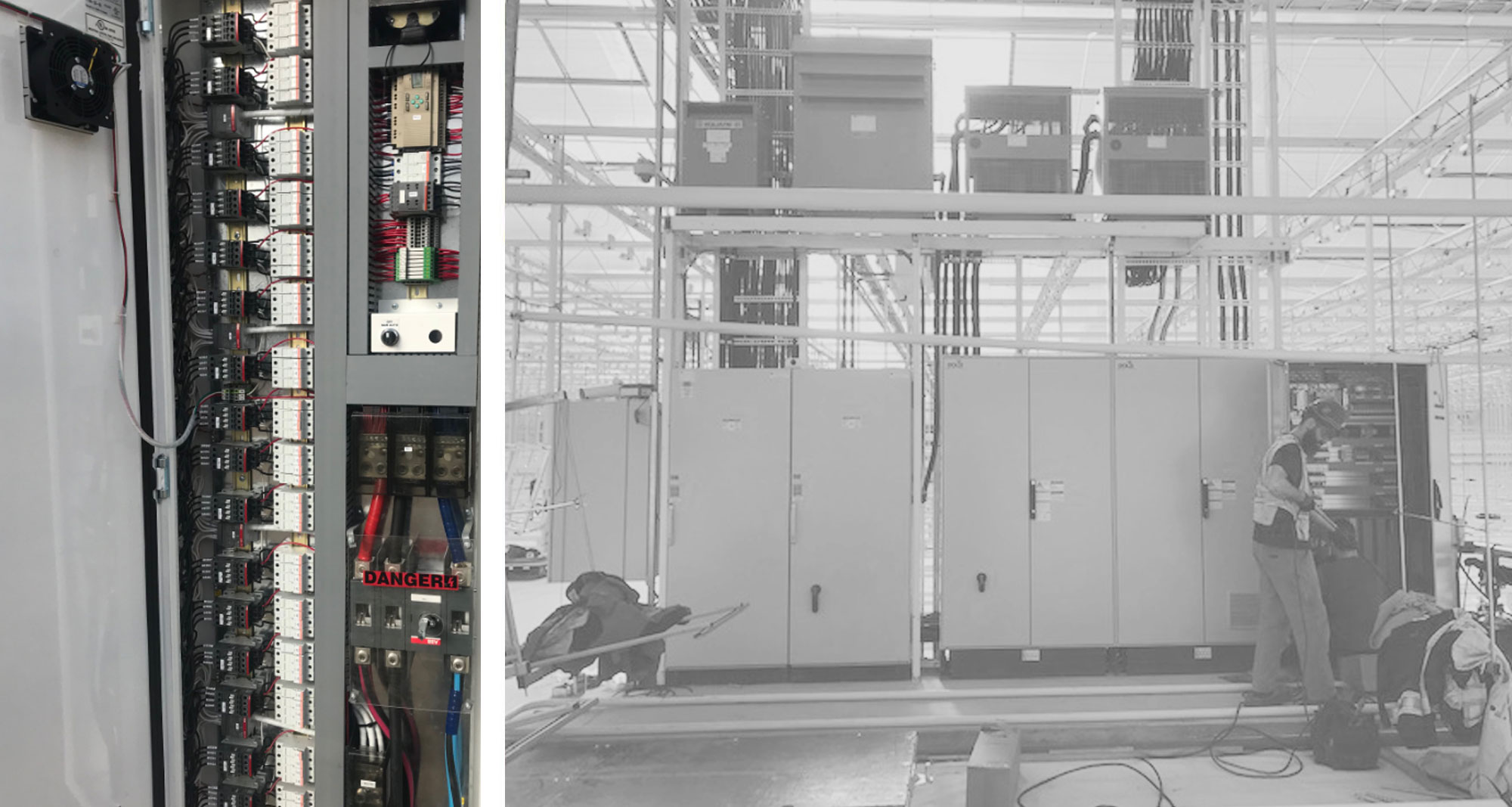 Lighting panels
Based on the size of your project, we design a custom control panel which will be installed on a wall or pole in the greenhouse. The growth lamps are connected to it and are controlled via an external signal from a greenhouse computer such as Priva, or the selector switch inside the panel.
Standard panel specifications
Nema 4 steel panel painted white
400A-ABB breaker
Phase loss detector
Fuses
Control transformer
Programmable relay for ignition sequences
Interface relay for 50% or 100% control
Manual-Off-Auto switch
CSA certification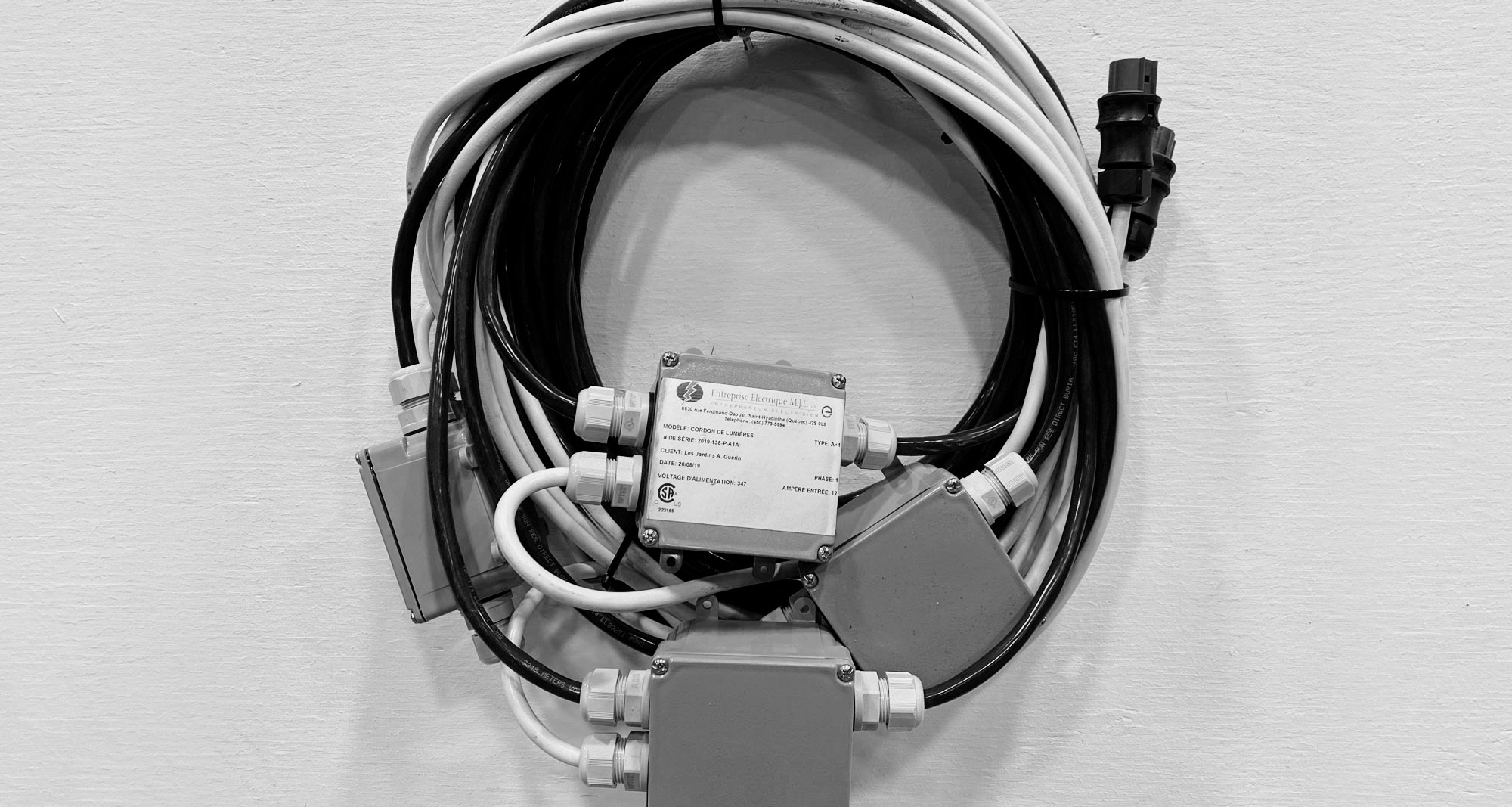 Premade CSA-Certified lighting cords
Our expertise in the installation of lamps for photosynthesis has allowed us to develop prefabricated CSA-certified power cables in our workshop. These cables are custom designed, depending on the configuration of your greenhouse and the number of lamps on site. In addition, for pre-existing greenhouses, you can roll out the prefabricated wires yourself. All that remains is the electric connection to the panel, which should be done by an electrician, and which saves a lot of on-site installation time. A detailed installation guide is also included.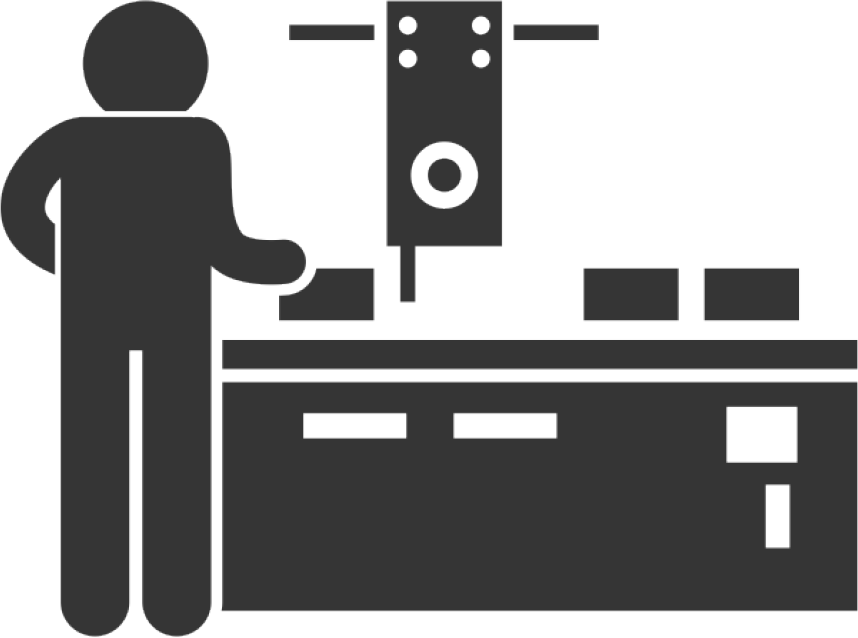 Made with one junction box per lamp, including the 1-metre cable from the manufacturer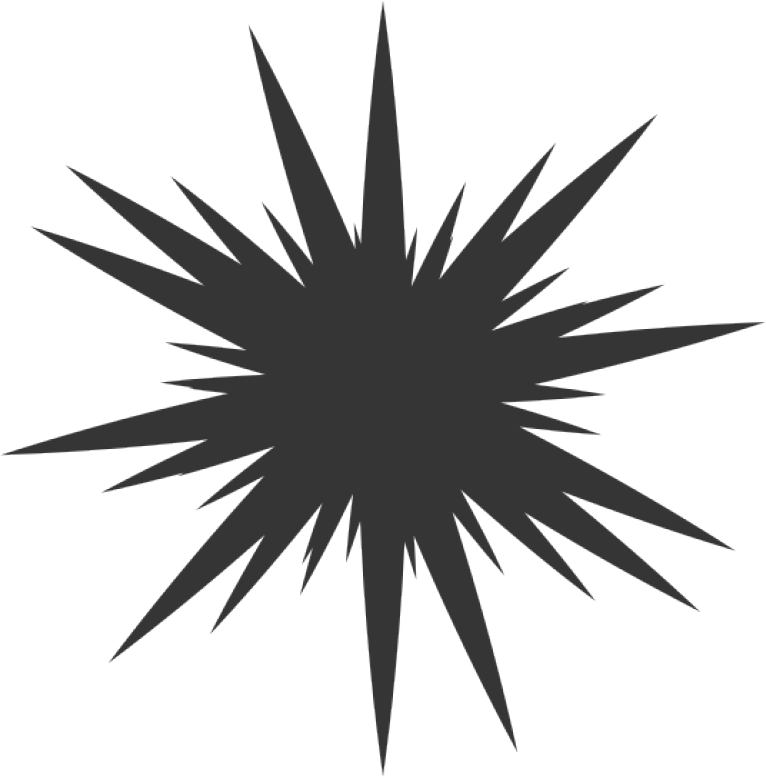 Designed for ignition
50% or 100%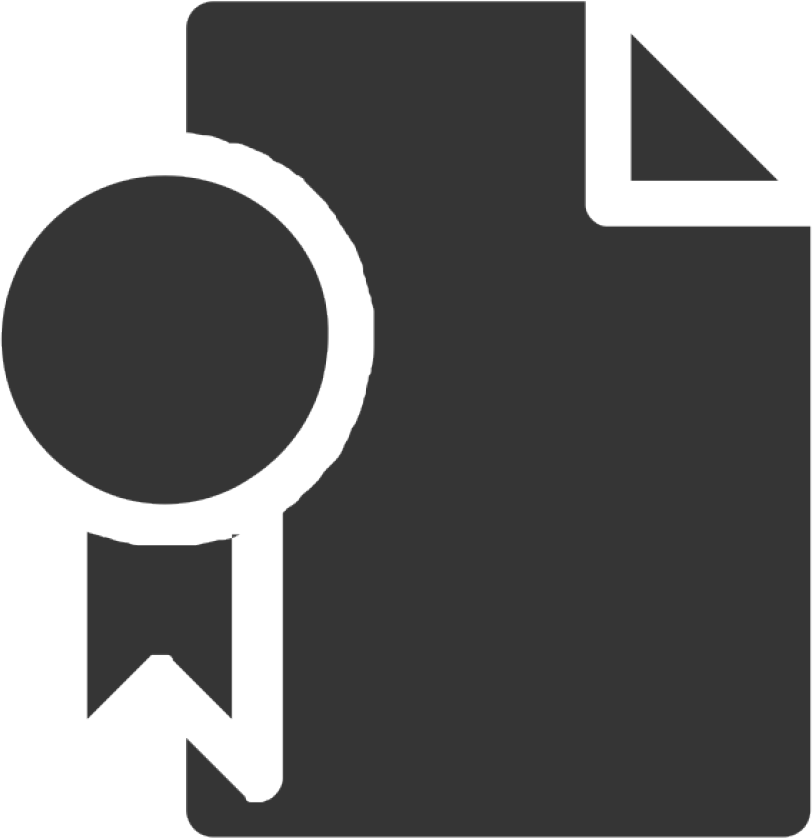 CSA-certified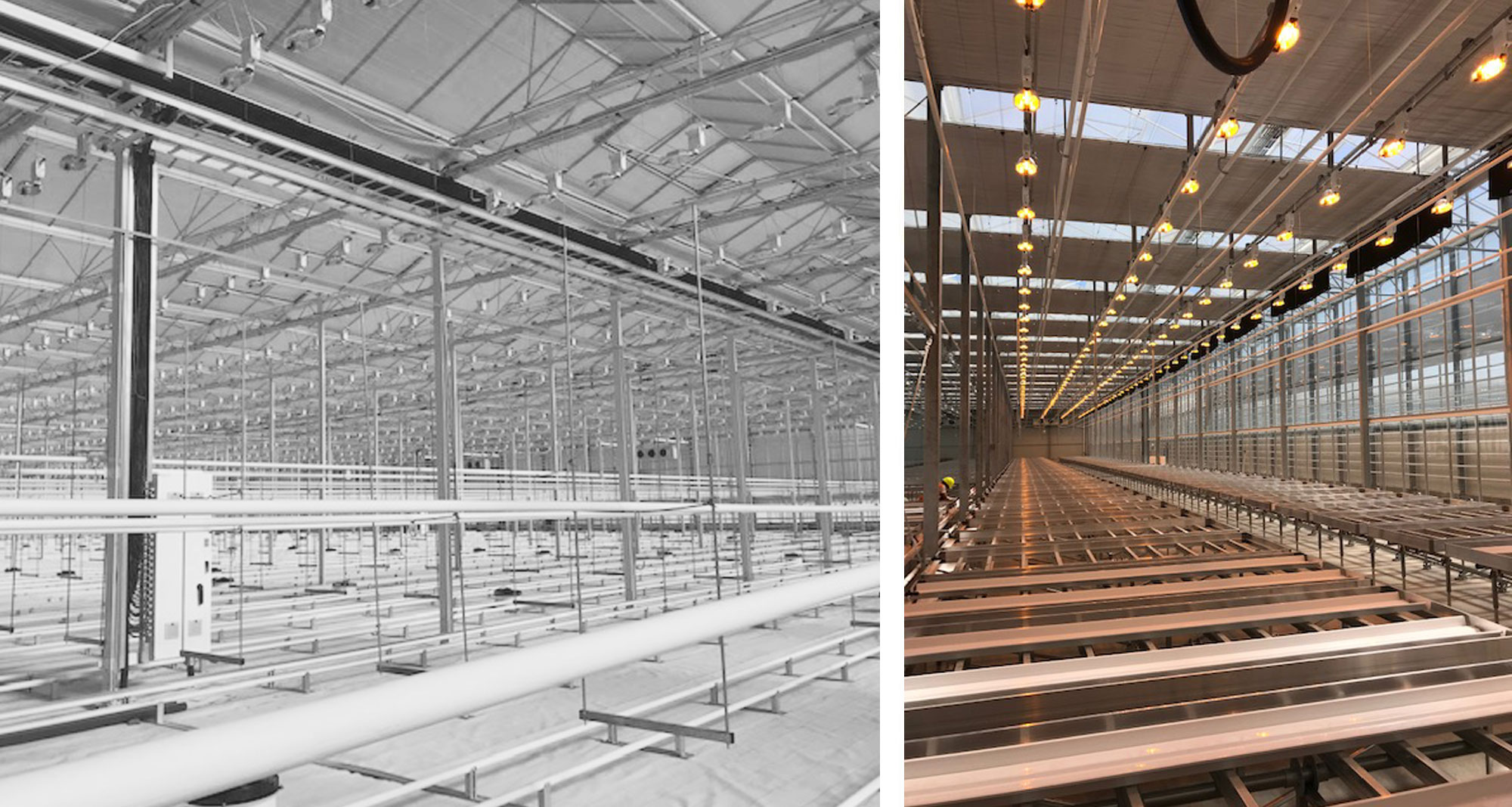 Cable ladder supply
When it's time to install the cable, an aluminum cable ladder system is needed to make the installation compliant! We can include the Grade 3 aluminum tray in 6-metre sections in your project. The tray includes attachment supports on the greenhouse poles and specially machined junctions to absorb expansion due to temperature changes.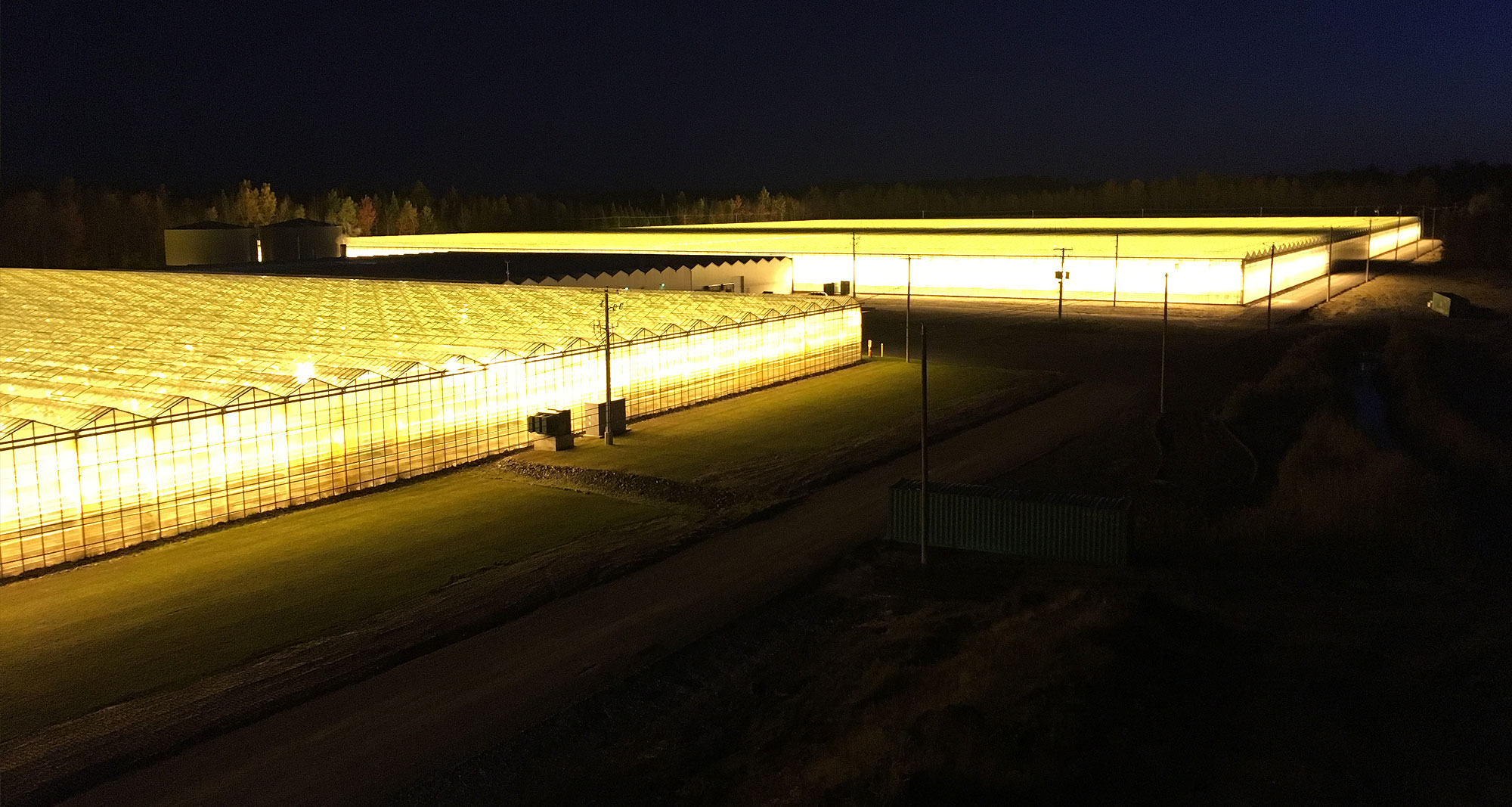 Lamp supply
Based on the number of micromoles required in the greenhouse as well as its configuration, we will give you the exact number of lamps required to get the best results. We can also add NXT 2 lamps from P.L. Light to your project! This high-performance lamp delivers the optimal light intensity, offers different reflector options, and has a high-efficiency electronic ballast.