Oreon LED, your partner for Greenhouse lighting
Whether you are a company or an individual, you need a quality partner for the LED lighting of your greenhouse. It plays an essential role in the development of your plants. In particular, it makes it possible to create an environment favorable to life by finding a balance between light, heat and humidity. For your lighting and photosynthesis solution, Entreprise Électrique M.J.L. inc. has partnered with Oreon LED brand. Market leader in grow lights and control systems, it offers an extensive catalog of efficient and reliable products.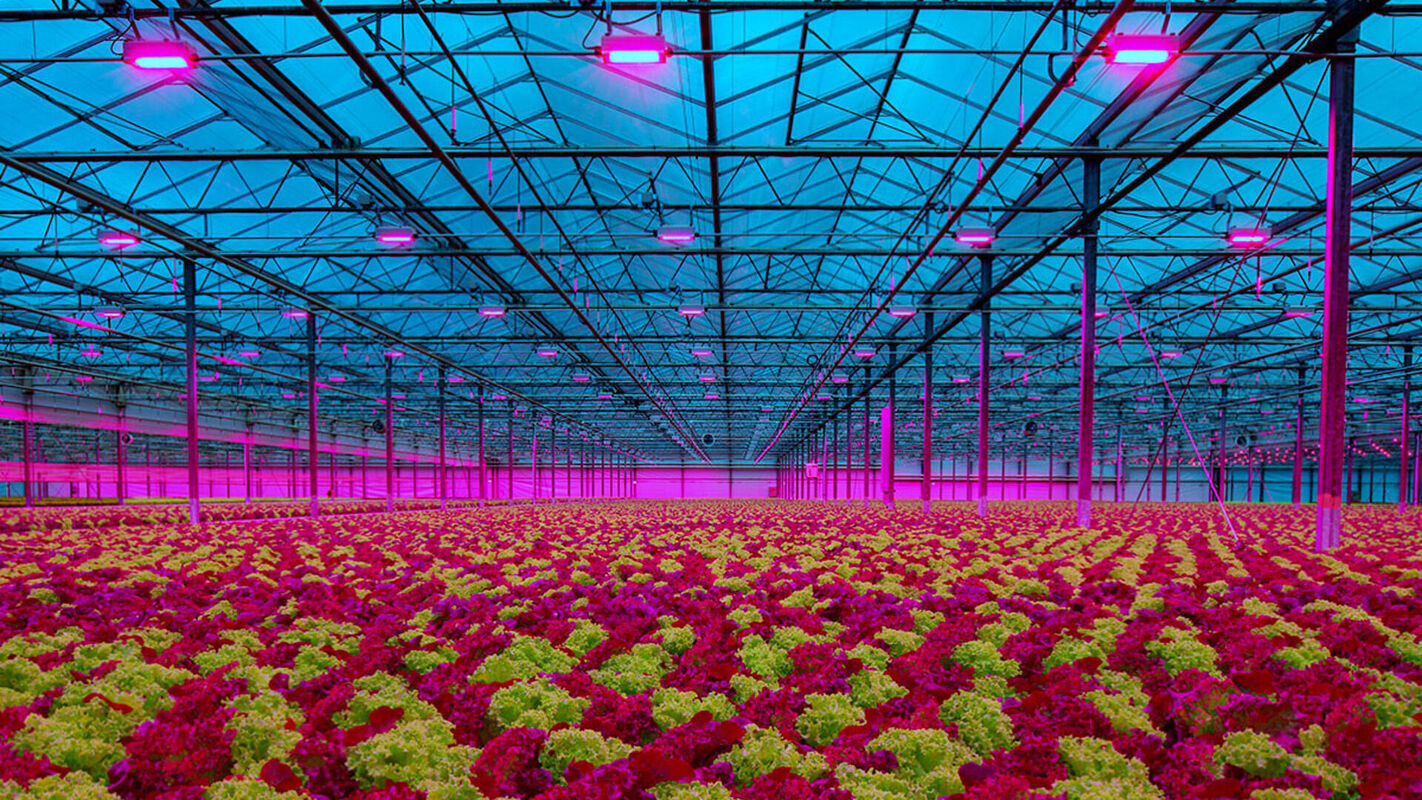 The importance of greenhouse lighting and control system
Growing plants indoors imposes various technical constraints. You must indeed create a quality environment combining all the conditions necessary for the birth and development of life. For this, you need to find the perfect balance between heat, humidity and light. LED lighting for greenhouse is the ideal tool to achieve this goal. It ensures an optimal light supply to your crops thanks to the control system. It also takes care to maintain the humidity level favorable to life. Thanks to the greenhouse lighting, your plants will be able to grow quickly and evenly. Finally, it helps maintain a stable temperature to limit the fluctuations in the level of humidity and CO₂. These two parameters are vital for the development of the plant and especially for its survival in an artificial environment.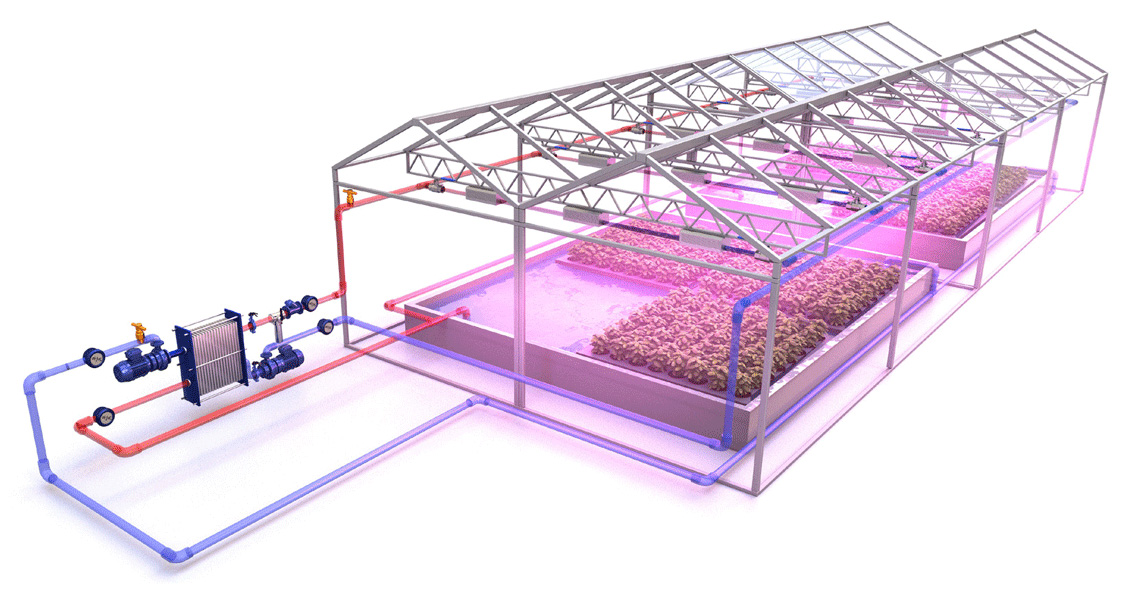 Oreon LED, a market leader in greenhouse lighting
Among the best-known brands in the LED lights for greenhouse market, Oreon presents itself as one of the most reliable. Born in the Netherlands, it has been supplying quality equipment to growers and individuals for 15 years. It is particularly known for the reliability of its lamps. These benefits from a rare lifespan which the brand to offer a 5-year warranty on its entire extensive catalog. It has been designed to meet all the needs of producers whether in terms of productions, yield or costs. It includes three products that combine efficiency and versability. For all these reasons, Entreprise Électrique M.J.L. inc. has chosen Oreon as a partner for its projects. Together, we bring you the very best in the greenhouse lighting industry.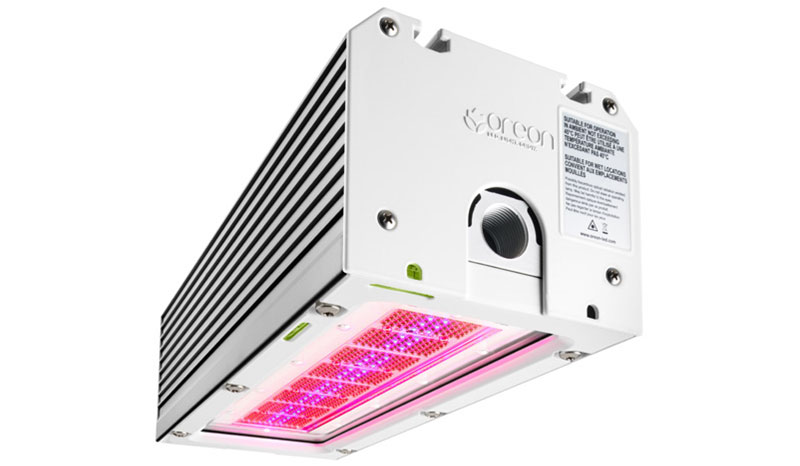 The Embrace LED lam
For companies and individuals concerned about their footprint, Embrace LED lamp from Oreon is the ideal product. It has been specially designed for vertical greenhouses with several levels. The brand has indeed equipped it with the Wide Beam Optics technology. This ensures a uniform light with a wide field of illumination. It guarantees optimal growth for all your plants. Thanks to the control systems, you can also change light intensity. The variation is made over a range of 0 to 100 in intervals of 0.5%. The Embrace LED light uses a water-cooling system. This helps keep heat and humidity at levels suited to your plants' needs while saving energy. Its impact on the climate is indeed minimal compared to other cooling devices.
The Monarch grow lamp
Among the solutions available to you for the choice of your greenhouse lighting systems, the Monarch LED lamp is the most economical. Capable of providing 1,100 Watts of power, it also produces up to twice as much light. Thanks to this product, you will be able to provide an ideal environment for your plants. The Monarch lamp also allows you to reduce your basic investment. Installation costs are indeed minimal since you can produce more light from less equipment. The purchase price is therefore quickly amortized. The other advantage of the Monarch lamp lies in its operation. It is constantly cooled by a water system. A system allowing it to consume less energy while reducing temperature fluctuations that could harm the health of your crop. It suppresses the heat produced by the lamp during its operation in order to preserve the ambient climate of the greenhouse.
Empress greenhouse lighting
Among the selection of products offered by Oreon LED for lighting your greenhouses, the HPS Empress lamp is the most versatile. It is able to produce LED lights in a wide variety of colors. The lighting is thus adapted to the needs of your different types of plants or to your production requirements. The advantages of the Empress LED lamp do not stop there, however. It offers various options for optimal comfort of use. In particular, it can produce light of up to 2,250 μmol/s. Thanks to its IP67 protection rating, it is also suitable for all environments. Like other Oreon LED products, the Empress lamp uses a water-cooling system. It ensures minimal operating costs and temperature levels that meet your requirements. Water cooling in fact reduces the heat produced by the lamp when it is put into service. In addition to preserving the climate, this offers you the possibility of reducing the size of the refrigeration unit required.
As you can see, the Oreon LED brand is the ideal partner for modern, economical and reliable greenhouse lighting. This is why MJL has chosen to partner with it for its solutions for farmers and individuals. Do not hesitate to contact us to obtain an estimate for your project. We ensure the installation of your greenhouse lighting and their connection to the control systems.